A continuum of services and options have been developed to meet the unique educational needs of students with disabilities. Special education is specifically designed for students whose needs cannot be met without accommodation and/or modification of the regular instructional program.
The Special Education Advisory Committee provides input on issues related to special education and assists with parent workshops and support for families whose children are receiving special education services. All are welcome. Learn more…
Child Find
Oregon and federal law mandate educational services for children with disabilities. Corvallis School District provides educational programs and services for eligible children from kindergarten through high school. Services provided are appropriate to each child's disability. The Linn Benton Lincoln Education Service District (LBL ESD) provides educational services for eligible children from birth to kindergarten.
Parents, guardians, or anyone who suspects that a child age five through 21 years has a disability and is not currently receiving educational services is asked to contact the child's home school or contact the Special Education Coordinator, Sabrina Wood, at 541-757-5701 or by email at sabrina.wood@corvallis.k12.or.us.  For children younger than 5 years of age, please telephone the LBL ESD at 541-704-4010.
When parents become aware of their child's need for special education, they step into a complicated world of unfamiliar terms, laws, and services. Students, parents, educators, and other specialists all play a vital role and must work together to create a learning environment that suits individual student needs. Open and frequent communication that emphasizes cooperation is a critical ingredient. The needs of students with disabilities vary widely and our staff is committed to providing a full array of supports and options for your child.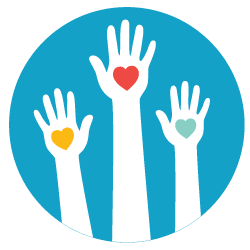 Meeting the Needs of All Learners
If you are concerned about your child having difficulty learning in the same way as their peers, talk with the teacher or your school principal. Teachers and school professionals are responsible for initiating a conversation with parents to decide what kind of extra support is needed.
Helpful Resources for Families
Several resources are available providing students and families with information about special education.